Do you know what you should add in SOP?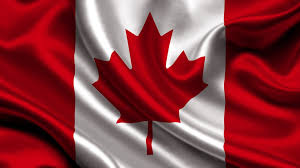 Many application processes, such as graduate school, scholarships, or research employment, need a Statement of Purpose (SOP). This is your chance to explain your history, experiences, and motivations, as well as why you are a strong candidate for the programme or opportunity to which you are applying. Typically, a Statement of Purpose should include the following:
1. Introduction: Begin with an engaging and succinct introduction that piques the reader's interest.
– Specify the programme, institution, or opportunity for which you are applying.
2. Personal History:
– Give a summary of your personal and academic background.
– Include your name, present status (for example, undergraduate student, professional), and any relevant personal information (for example, country, cultural background).
3. Academic and Professional History: Describe your academic and professional background, including degrees received, institutions attended, and any related courses or research.
– Academic accomplishments, honours, prizes, and publications should be highlighted.
4. Research Interests and Goals: Describe your research interests and goals, as well as the exact field or area of study in which you are interested.
– Describe any relevant research experiences or projects in which you have participated.
– Explain how your academic and research background is relevant to the programme for which you are seeking.
5. Motivation: Describe what drives you to pursue the programme or opportunity for which you are applying.
– Discuss your long-term career objectives and how this programme or opportunity will assist you in achieving them.
6. Program/Opportunity Fit: Describe why you believe you are a good fit for the programme or opportunity.
– Mention specific faculty members, research centres, or university resources that match with your interests and aspirations.
7. Relevant Experiences: – Emphasise any relevant experiences, such as internships, work experiences, volunteer work, or extracurricular activities that reflect your abilities, dedication, and passion.
8. Distinctive Contributions: Describe what distinguishing traits, viewpoints, or experiences you can provide to the programme or opportunity.
– Talk about any diversity, equity, or inclusion projects you're working on.
9. Conclusion: Summarise your main points.
– Express your enthusiasm for the programme or opportunity, as well as your gratitude for taking the time to review your application.
– Include your contact information and express gratitude to the reader for their time and thoughtfulness.
10. Length and Format: Observe any specific standards or word restrictions established by the institution or organisation.
– Proofread and revise your SOP to ensure it is clear and error-free.
Remember that a well-written Statement of Purpose should not only express your qualifications but also demonstrate your enthusiasm, charisma, and distinctive attributes that distinguish you as a standout candidate. To demonstrate your genuine interest and commitment, tailor each SOP to the individual programme or opportunity you are applying for.