Wants to study in UK without giving IELTS?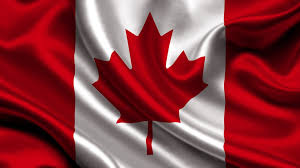 One of the reasons why some students choose to study in the UK without taking the IELTS exam is because they are highly motivated to improve their English proficiency for their future career development.
Studying in the UK without IELTS (International English Language Testing System) might be possible through alternative English tests or exemptions based on certain criteria. However, these policies and requirements can change over time, so it's important to verify the most current information directly from official sources you're interested in. Here are some potential alternatives where you might be able to study in the UK without IELTS:
Other English Language Tests: Some universities might accept alternative English language proficiency tests such as TOEFL (Test of English as a Foreign Language), Cambridge English exams (e.g., C1 Advanced, C2 Proficiency), or Pearson Test of English (PTE). Be sure to check with the specific institutions to confirm which tests they accept.
Prior Academic: You might be exempt from taking the IELTS or other language tests if you have completed a specific level of education in an English-speaking nation. The standards used by each university to determine these exemptions may differ.
Medium of Instruction: If you received all of your previous education in English, some universities may view this as evidence of your English language skills. They might request proof of this in the form of transcripts or a letter from your previous school.
Interviews follow: Universities occasionally use interviews as a part of the admissions procedure. You might be admitted without IELTS if you do well in the interview and exhibit adequate English proficiency.
Some universities provide foundation courses or pre-sessional English courses to international students. Before beginning your primary academic programme, you should take advantage of these programmes to sharpen your English language skills. If you complete the course successfully, you might not need to take the IELTS exam.
Ergo, there are universities in the UK that offer English language preparation courses specifically designed for international students.