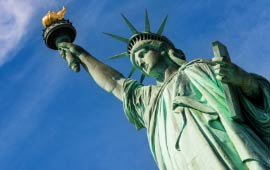 When it is about study in foreign countries the only name that must strike in student mind is flywing overseas. We are proficient in offering services to assist students in establishing their bright educational career, on the global platform. With more than 12 years of experience in proffering a range of International Education, Visa Consulting & Coaching Services we have been able to serve you as per international standards.
We are one of the prime and most trusted visa consultants and foreign exam coaching centres in Ahmedabad with its branches in other prime cities like Ahmedabad, Surat, Mehsana, Kadi, Anand and Baroda. 
Foreign exam coaching:
Living in your dreamland is not an easy task one need to appear for few entrance tests before getting admission in foreign universities. The score received in these exams are considered very important at the time of admission. With the help of cutting-edge technology, world-class infrastructure, optimum educational techniques and a team of talented professionals we are serving you with the best quality overseas education consultancy in Ahmedabad, India.
Following are a few exams that are accepted by almost every country-.
GRE: The GRE or Graduate Record Examination is a graduate-level admissions exam that is accepted by many graduate school and business school programs worldwide. This international standardized test is one of the mandatory requirements for admission into Graduate Schools in the United States of America and other parts of the world.
GMAT: GMAT or Graduation Management Admission test measures the two most relevant skills that are needed to be in the world's top graduate business programs your critical thinking and reasoning skills.
TOEFL: TOEFL or Test of English as a Foreign Language is one of the most recognized English proficiency exams and is accepted at American and Canadian universities and other renowned schools abroad. Conducted by Educational Testing Services (ETS), TOEFL tests usage and understanding of English as it is spoken, written and heard in college and university surroundings.
IELTS:
PTE:
SAT: SAT or Standardized Assessment Test is administered by the College Board and conducted by the Educational Testing Service (ETS), an independent organization. It is required to be taken by students seeking admission to undergraduate schools in foreign countries.
Students looking to study abroad need right counselling, efficient coaching, and expert visa services and we are helping you with everything more than you demand. We assist students in choosing the right course and best university to study abroad by comprehending their career.