Visa Consultancy
Converting visitors into paying customers
Visa Consultancy
We are committed to your service because you deserve the best.
Visa Consultancy
We've got you covered by creating a link between you and success.
Visa Consultancy
Our professionalism, honesty, sincerity, and dedication to client service have assisted our clients in achieving their goals.
About Flywing Overseas
17+

Years of Your Trust and Recommendation

Flywing Overseas is a registered member of NAFSA, QISAN, EAIE and many more. We have sent over 6000 students to Uk, USA, Canada, Australia, New Zealand & other countries successfully, from across India since our inception. According to a survey, we are alone commands 40% of the foreign education sector in the Gujarat. Flywing overseas an experience Visa Consultant in Ahmedabad. We are reliable student visa consultancy in ahmedabad offers Canada, UK, Australia, New Zealand, USA Student visa.

Contact

  USA, UK, Canada Student Visa, Visitor Visa Agent in Ahmedabad.

Read More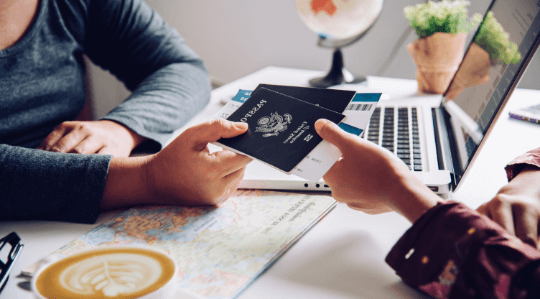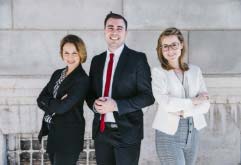 Conestoga College Canada
Very supportive and hardworking staff they have is the most important thing which we can't find everywhere and also very quick responses. I find myself very lucky to work with them.

IETLS
Best coaching institute with good tutor and quality learning.

LSBU UK
I had a very good personal experience process was done in no time very professional always puts what's best for students first.

I would recommend Flywing overseas to anyone who reads this

York University Canada
I got my visa for Canada back in 2018 , And guess what they guys are so professional and helpful....they also help me making my SOP, if someone don't know ...they exactly know how to put up the file and what needs to be done.... Highly recommended

Fanshave College Canada
Flywing overseas delivers best services and consulting for student visa. I especially like to thanks milap sir and nikita mam for personal attention as well as they have guided me every step of process. We recommend flywing overseas for student visa work.

University of Portsmouth (UK)
I visited many consultancy for visa, but search end with Flywing Overseas.
Specially thanks to milap Bhai for my visa, nice and kind person.
This consultancy you not want to sit in long line like other
Milapbhai personally takes care of all visa files.
Anyone at least visit flywing one time before start any visa file. You will be satisfied geniune answer and process

CSU, Northridge (USA)
After having an awful experience with a well-known visa consultant agency, I was referred to Flywing Overseas by a trusted source and right off the bat the difference in the help and service I received was like night and day. I found Milap Shah to be extremely knowledgeable while handling my case and his calm demeanor despite of me having a very short time frame to apply to different colleges and prepare documents for my visa interview helped to alleviate my anxiety which allowed me to better manage that stressful period.

LSBU (UK)
I strongly recommend flying overseas for visa process... Milap sir and his entire team always welcome us with positive attitude and help us at every stage of our UK visa process... Milap sir has thorough knowledge of process, under his guidance and suggestions, it is possible for us to get visa swiftly... Honestly speaking, I don't have enough words to express my gratitude... We are thankful to milap sir and his entire team for making our dream come true.

University of Kingston UK
My Uk student visa was handled amazing! Thanks a lot flywing overseas. I would love to deal in future, the level of trust is amazing.

University of Kingston UK
Thank you Flywing Overses and Team. The entire team is very knowledgeable and professional. Their approach is very open and honest from the very first consultation, they provided good information and updated us till the visa is processed.

I have all the reasons to recommend Flywing Overses anyone for their excellent services for the UK university admission visa process. Thank you specially Milapsir .

University of Kingston UK
I must say that Flywing Overses is the best Visa Consultants for the United Kingdom. I will be travelling to the UK after my wife got her student visa UK. We both will be living our dream.

Their team has excellent knowledge and guided me through all the process and it went smoothly. I will surely recommend them to everyone who wishes to travel to the UK on a student or Dependent visa.

Thank you Flywing Overses for your support and hard work.

University of Bedfordshire UK
I must say that flywing overseas is the best place for UK student and dependent visas. The processing handled by the entire team and Mr. Milap Shah was extremely smooth. I highly appreciate their efforts to handle clients even in difficult circumstances. I would recommend everyone who wishes to live their dream abroad, to apply through Flywing overseas.