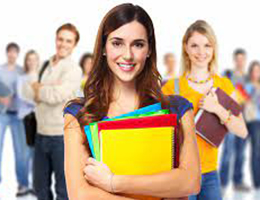 Education is very important because it helps you decide your future path, and having access to a student visa opens up a world of possibilities for you. Universities in other countries have their own methods of teaching, and many of us aspire to be admitted to international universities because the level of teaching at these institutions is higher. However, even if you are admitted to your dream university, the most difficult obstacle you will face is applying for a student visa. Each country has its own set of rules and regulations, and we at flywing overseas can assist you in completing your application as smoothly as possible.
Student Visa
As the name implies, a student visa is issued to applicants whose primary reason for visiting the country is to pursue any educational course. It is a type of non-immigrant visa, and any student who wishes to study in another country should obtain a student visa for that country. A student visa is required for international study.
It is valid until the end of your study abroad programme, and it can be extended if time runs out. The process of applying for a student visa varies by country, and a team of experts at flywing overseas can assist you in obtaining a student visa for almost any country.
Eligibility:
The following eligibility conditions need to be fulfilled when you apply for a Student Visa:
Visa application should be approved by the school authority.
You need to prove that you have enough money to pay for your tuition fees and bear the cost of living for yourself.
Must have a good past academic record
Must qualify the character requirements.
Fulfill health requirements as set by the destination country
Documents required for Student visa application:
Valid passport
Proof of a bonafide student
Financial lucidity
Language proficiency
Passport size photographs
These are basic documents that are needed for every student visa additional documents may differ on the basis of rules and regulation of that particular country. Flywing overseas an experience Visa Consultant in Ahmedabad. We are reliable student visa consultancy in ahmedabad offers Canada, UK, Australia, New Zealand, USA Student visa. Contact industry best visa agent in Ahmedabad, Contact us.