SDS FILE BENEFITS FOR CANADIAN VISA: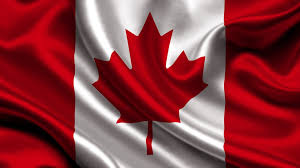 International students now choose to apply for student visas in Canada through the Student Direct Stream. The Student Direct Stream is the most well-liked and effective method of obtaining a student visa for Canada due to a number of important considerations. The popularity of the Student Direct Stream has also been significantly influenced by the growth of the global higher education sector.
A programme launched by the Canadian government to speed up the application procedure for study permits for foreign students from specific nations. Applicants must fulfil particular paperwork criteria for SDS. If you satisfy these conditions, the application procedure may be simpler and less involved than the usual study permit application procedure.
Instead of giving evidence of funding for the whole duration of their studies, SDS candidates must demonstrate that they have enough money to cover their living expenses and tuition for the first year of study. For students who might find it difficult to demonstrate financial support for the full course, this can be helpful. Students can start their studies in Canada earlier and more easily acclimatise to their new surroundings if they receive their study permits more quickly.
Canada has established itself as a top choice for students from around the world due to the continually growing demand for international education. The Student Direct Stream is the ideal approach to apply for a Canada student visa since it offers a reasonably simple path to immigration after graduation.